THE THUMB
The Thumb is most important part in Palmistry. Using Thumb in palmistry find the some special person. The Thumb height, length, width, size to help the judge of person personality.
The Thumb has two parts:
Will( Upper part)
Logic/ Analytic capacity/ Reasoning power( Lower part)
Some people have three parts.
Some people Thumb is very Flexible which turn into back side. whose Thumb is flexible these people have adjustable in natured. That person try to adjust other person very easily, calmness, try to happy every person in his company, but that person spoils his luck.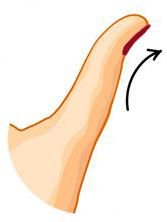 Some people thumb is very hard/Rigid which does not bends to one degree. Those Thumb is Hard; they try to believe their word to till the last. Their adaptability is very low.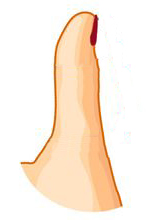 Some people is proper Thumb in size in longer, a bit flexible, its upper and lower part is equal. That hand is Most Beautiful. its lower part is cylindrical in shape. The upper part ends from little bit from his width, a bit out of centers. The lower part width size is increase. The hand in Cylindrical part is called lower part and logic part. That Person Logic capacity and scientific good, no negative point, no excited point. upper are is increase means willing power good. The Thumb is center point or joint is flexible point in mark in rice like human eye shape that person is very lucky. Its person is horoscope is so many fault its set by this mark.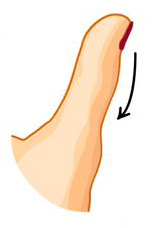 POSITIONS OF THUMB
Position A: Some people Thumb is near to index Fingers that is called High Thumb. This type of Thumb angle is 30 0. In see picture position A the gap between index finger and thumb is very Low. That person wisdom is very low. That person is mentally sounded not healthy, brain is properly not developed.
Position B: This type of Thumb angle is 450. That person is very miser. They close the door of luck, due to this effect on his child, family and friends.
Position C: This type of Thumb Angle is 900. That person is very Balanced Relationship its spend money to need person.
Position D: That person thumb angle is increase to 90 0. Example 1100, 1200 . That type person is opposed to the will power.